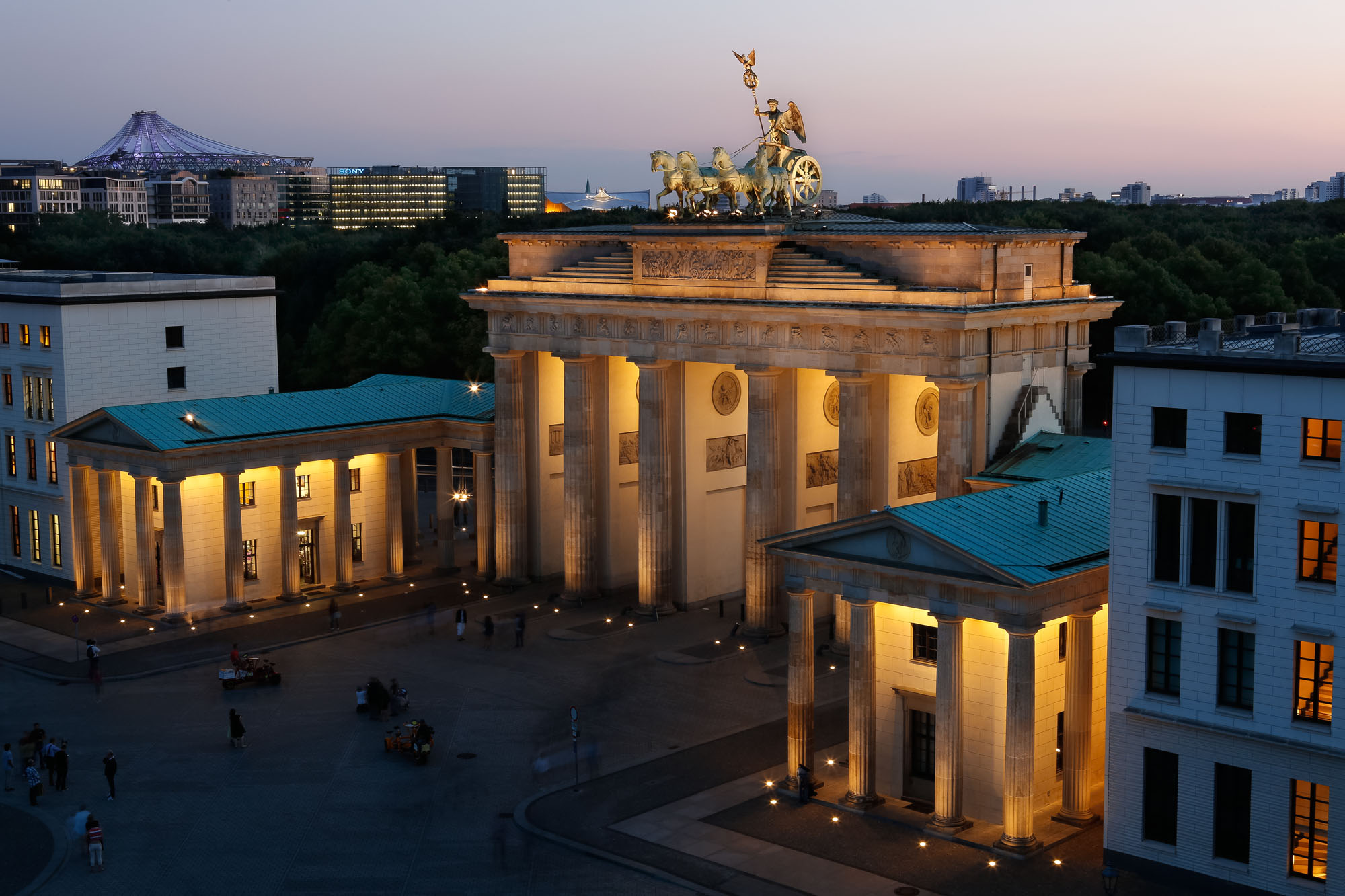 Berlin is the capital city of Germany. With a population of 3.5 million people, Berlin is Germany's largest city and is the second most populous urban area in the European Union. Located in the European Plains, Berlin is influenced by a temperate seasonal climate. Around one third of the city's area is composed of forests, parks, gardens, rivers and lakes.
Berlin is a world city of culture, politics, media, and science. Its economy is primarily based on the service sector, encompassing a diverse range of creative industries, media corporations, and convention venues. Berlin also serves as a continental hub for air and rail transport, and is a popular tourist destination.
Berlin's cultural offerings have something for every taste: world-renowned museums like the Pergamon Museum and the Old National Gallery; names like Katharina Thalbach, Daniel Barenboim, and the Berlin Philharmonic with its chief conductor, Simon Rattle; and a young and creative alternative scene. This mix of cultural institutions rich in tradition and an independent experimental scene is what makes Berlin's cultural landscape so appealing. With the Staatsoper Unter den Linden, the Deutsche Oper, and the Komische Oper, Berlin boasts three large opera houses of international renown.
Berlin has more than 170 museums, 22 of which belong to the Prussian Cultural Heritage Foundation financed jointly by Germany's federal and state governments. One historical location is Museum Island, on the UNESCO World Heritage list since 1999. The Pergamon Museum and the Old Museum (Altes Museum), two places especially popular with the public, are also located here. Other state-owned museums are clustered around Charlottenburg Palace (Schloss Charlottenburg); additional locations include the museum complex in Dahlem and the Kulturforum in Berlin's Tiergarten district.
No other region in Europe has as high a concentration of scientific, academic and research facilities as Berlin. Berlin invests around 1.8 billion Euro annually in science, academics, and research. More than 50,000 people teach, do research, and work at the city's four universities, three art colleges, seven other institutions of higher education, an international business school, and over 70 non-university publicly financed research institutes. The Charité university hospital, affiliated with both the Free University (Freie Universität) and the Humboldt University, is Europe's largest medical school. And science and industry cooperate closely at the two technology parks in Adlershof and Berlin-Buch.
Welcome to Berlin!
© Text: www.visitberlin.de